Description
Edit
Evolution Items are equipment which evolve Pokémon that normally non-evolvable by leveling up, when they enter battles with these items. Evolution Items can be bought in the PokéCenter Website for 1 SnD coin(10 items) or 1 Legacy Coin (1 item). They can also sometimes be held by wild Pokémon.
Items that induce evolution upon trading
Edit
Note: To evolve Swirlix and Spritzee, they should hold a item while being traded. It can be any item.
Deep Sea Scale Edit
Deep Sea Tooth Edit
Dragon Scale Edit
Dubious Disc Edit
Electirizer Edit
King's Rock Edit
Magmarizer Edit
Metal Coat Edit
Protector Edit
Reaper Cloth Edit
Up-Grade Edit
Items that induce evolution upon being held
Edit
Friendship Doll Edit
Cleffa into Clefairy
Igglybuff into Jigglypuff
Togepi into Togetic
Feebas into Milotic
Buneary into Lopunny
Riolu into Lucario
Woobat into Swoobat
Azurill into Marill
Budew into Roselia (during day)
Chingling into Chimecho (during night)
Swadloon into Leavanny
Fire Stone Edit
Water Stone Edit
Poliwhirl into Poliwrath
Shellder into Cloyster
Staryu into Starmie
Eevee into Vaporeon
Lombre into Ludicolo
Panpour into Simipour.
Thunder Stone Edit
Pikachu into Raichu Eevee into Jolteon Eelektrik into Eelektross.
Leaf Stone Edit
Gloom into Vileplume Weepinbell into Victreebel Exeggcute into Exeggutor Nuzleaf into Shiftry Pansage into Simisage.
Moon Stone Edit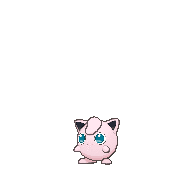 Nidorina into Nidoqueen Nidorino into Nidoking Clefairy into Clefable Jigglypuff into Wigglytuff Skitty into Delcatty Munna into Musharna.
Oval Stone Edit
Razor Claw Edit
Razor Fang Edit
Sun Stone Edit
== Gloom into Bellossom Sunkern into Sunflora Petilil into Lilligant Cottonee into Whimsicott Helioptile into Heliolisk. ==
Shiny Stone Edit
Togetic into Togekiss Roselia into Roserade Minccino into Cinccino Floette into Florges.
Dusk Stone Edit
Murkrow into Honchkrow Lampent into Chandelure Misdreavus into Mismagius Doublade into Aegislash.
Dawn Stone Edit